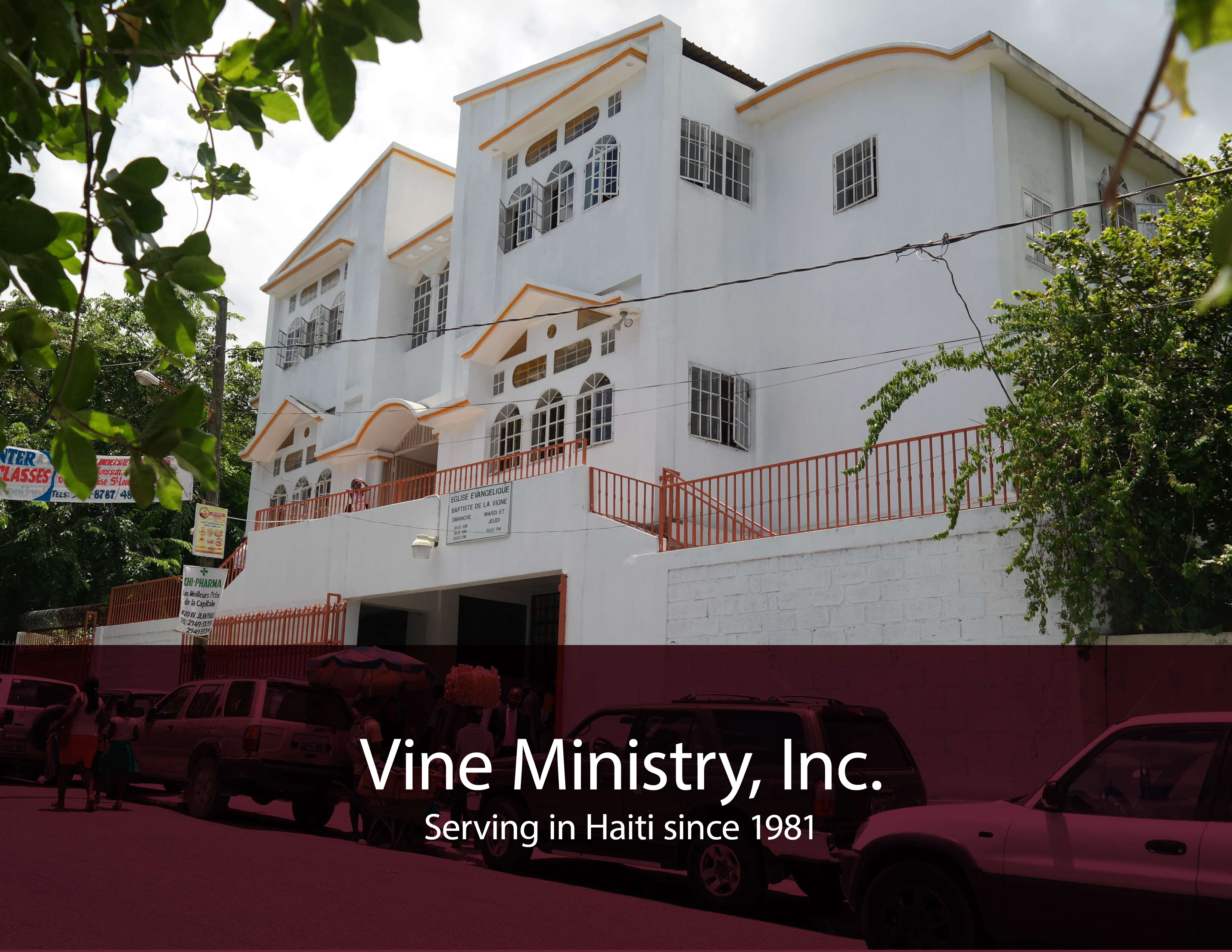 As my wife and I were filling envelopes with your annual year end receipts, we were reminded how thankful we are for each and every one of you who have given this past year. Our partnership together makes it possible to be able to share Jesus' love with the wonderful people of Haiti.
If you have given to Vine Ministry, you may be receiving a call from one of our board members thanking you and giving you an opportunity to provide feedback for our ministry. If you miss the call, feel free to call us back. We look forward to hearing from you.
Another way to provide feedback for us:
To make it easy, I have created a short survey that will give you a chance to share your thoughts. 
This opportunity was shared last week, but if you did not complete it or were not able to then, you may do it now if you desire.
Complete the survey online here:
https://www.surveymonkey.com/r/8LD3SN2
To each one who requested a calendar for 2020, Thank you! I hope you enjoy the beautiful photos with the brilliant colors. 

You can order one (or more) with a donation of $15 sent to our office at:

Vine Ministry, Inc.
PO Box 967
Goshen, IN 46527                    

Or, on the web go to: https://vineministry.org/2020-calendar.html 
The future of the Clinic:
It is becoming very exciting. They have filed the necessary paperwork with the government in order to fully open health services to the community. One doctor has been hired to treat patients the 3 days the Clinic is open. To properly serve the community, the Clinic will need to be open every day. To fully put this plan into action it will take additional regular funding by people, groups or churches who are committed to under-girding the Clinic.
There still remains an urgent need for quality health care in Haiti. The WHO (World Health Organization) has reported that in 2018 71.35% of the children die before they are 5 years old. This has only dropped less than 2% since 2011.
With the use of the Ultrasound machine giving the doctors the ability to treat patients more accurately and employing the doctor full time, we hope to change this reality at least for those treated at our Clinic.
In His Service,
James Dick                           574-534-8325              jim@vineministry.org
Evelyn Dick                         229-291-3480              Haitibabemema1@aol.com
Evelyn's book, Life on the Edge, "34 Years of Ministry in Haiti", may be ordered by sending a donation of $15.00 plus $3.00 to Vine Ministry, PO Box 967, Goshen, IN.  46527
Or order securely on our website vineministry.org
Sign up for our newsletter by email at: