April 2023
Haiti...A Place of Hope…because you are making education possible.
This month I want to highlight several changes to our Student Support Program. Last year we placed 230 children and young people in school. We were able to do that with only 168 Student Support sponsors through the power of multiplied gifts blessed by God. 
In your May newsletter, there will be a form to return if you are led to commit to student support for the 2023-2024 school year. 
But we have made several exciting additions to this ministry. Our standard support for a student for one year of school will remain at $30/month or $360/year. But maybe some of you feel this is beyond your financial reach OR some of you may feel you can do a bit more. So, this year we are introducing options for sponsorship. As always, it's your choice. And any prayerfully made choice is the right choice!!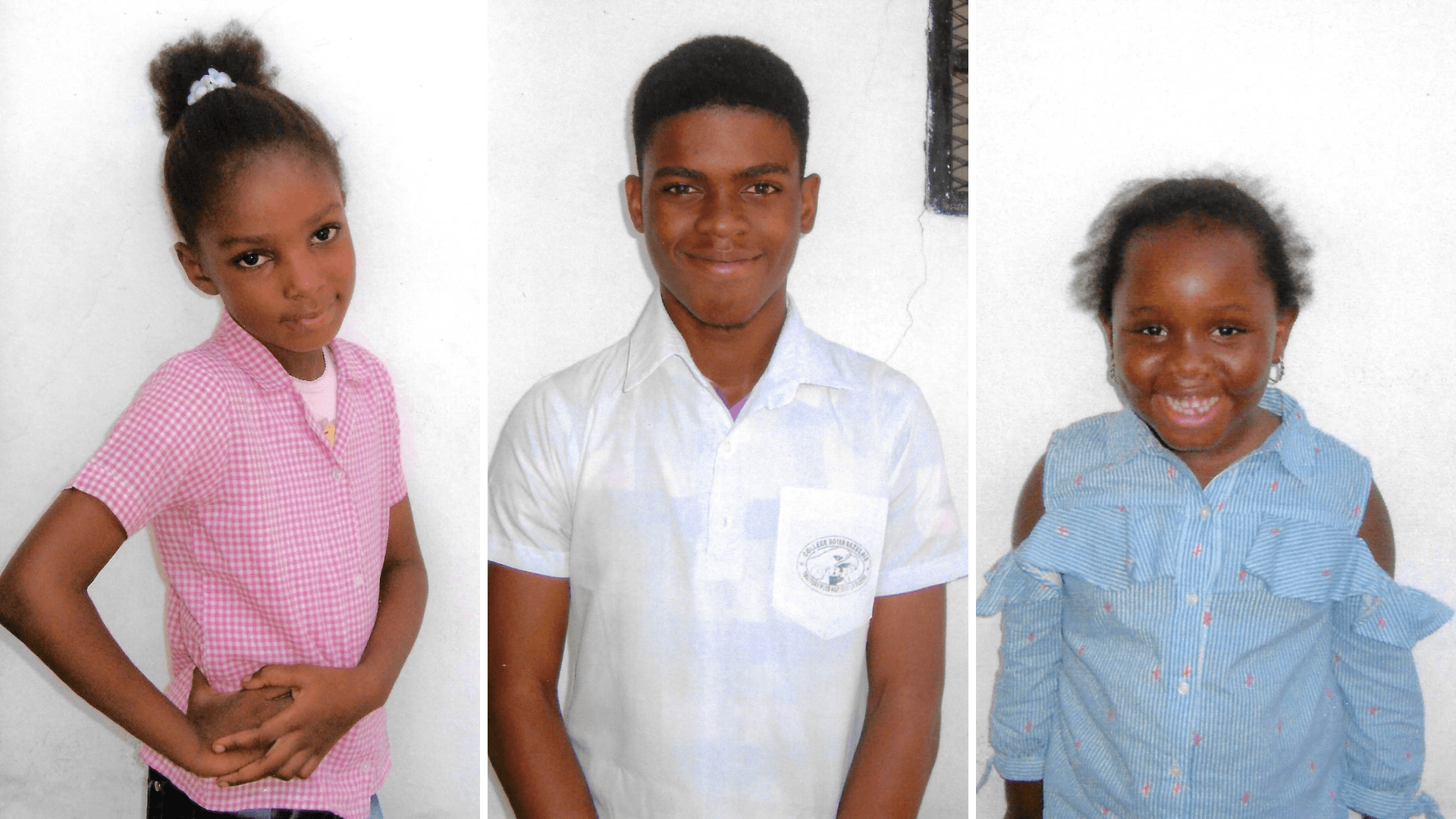 The fine print:  
For $45/month you support a student's education. The family receives the full amount of support needed for their student's education, but the additional $15/month is placed in the School Operations Fund which will go toward books, benches, teacher supplies, salaries, and other costs to allow schools to operate. 
For $30/month you support a student's education. The family receives the full amount of support needed for their student's education. 
For $15/month you help support a student's education. Your gift is combined with others to support a student's education. 
No matter what you choose, you will bless a life and a family. Please be in prayer as we move into the next season of Student Support. Thank you so much for your gifts!
---
Vine Evangelical Baptist Church Mural

This year marks the 15th Anniversary since a mission team went to Haiti and painted the background wall of the Vine Church. Pastor Joel had the vision of the Jordan River, Mme. Marie had the vision of bright, clean blue water, and the Lord provided the guidance to empty the Jordan River into the Baptistry. The church continues to be blessed by the gift of love given by true artists Patty Ruby and Bonnie Golden. They were ably assisted by the amazing artistry of Bob Carr (Vine Ministry Board Chair) and Greg Golden (Vine Ministry Exec Director). (OK maybe Bob and Greg only painted the walls white!) 
---
Meet our Staff - Part 3!
Pastor Daniel Telfort – Haitian Field Director. Rev. Dr. Daniel Telfort became Associate Pastor of Vine Evangelical Church on 1/30/11 and is no stranger to all of you. Pastor Daniel leads Vine Church, teaches at a Seminary, translates the Bible into Creole, and is fluent in ONLY seven languages. He recently added responsibilities as our Haitian Field Director (our eyes on the ground) since no one from the US will be heading to Haiti any time soon. Please be in prayer for Pastor Daniel, Ann, Hadassa, and Junior. 
The Executive Director works half-time, and all other staff work 8-15 hours per month.
---
Thank you and God bless,
Rev Greg Golden, Executive Director     
412-965-5505  |  greg@vineministry.org
P.O. Box 1435 Indiana, PA 15701-5435
Evelyn Dick, Founder
229-291-3480
Haitibabemema1@aol.com
Click one of the buttons below to sign up for our email newsletter
or donate to the mission of Vine Ministry!
---