June 2023
Haiti...A Place of Hope
I wanted you to see one more of our founding documents as we honor Rev. LeRoy and Evelyn Dick. This one is for the church. Please realize, that at this point, as the vision for the church came together, the church had not been functioning, it had no name and no meeting place. But God in His wisdom and timing birthed Vine Evangelical Baptist Church.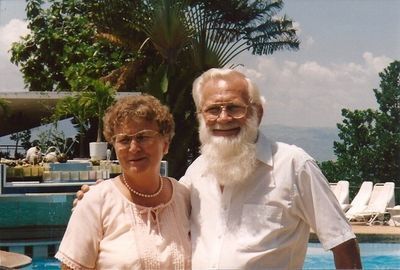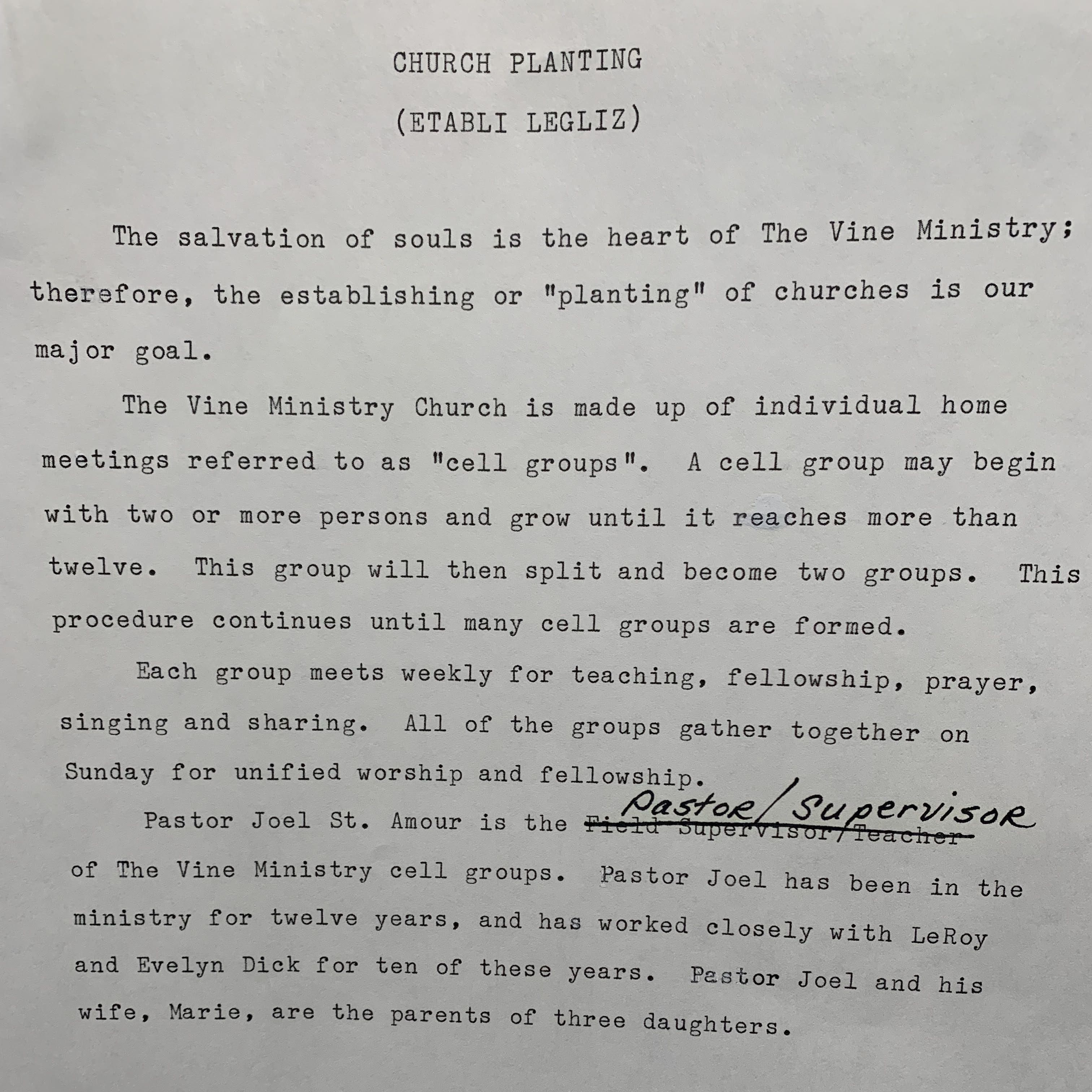 ---
Haitian Fast Facts
Haiti has two official languages - French & Haitian Creole    

Vodou is an officially recognized religion in Haiti 

Haiti was the world's first black-led republic        

1 in 5 children die before age 6
A Little Haitian Creole
Pa gen pwoblem = No problem
Non = No
Matye = Matthew
Galasi = Galatians    
---
Haiti…a Place of Hope
Prayer Points
Please be in prayer for the following: 
Pastor Daniel as he continues his studies at the Jerusalem Center for Bible Translators in Yad Hashemonah, Israel. He is studying the Hebrew language and the land of the Bible. 

Anne and Hadassa and Junior

Vine Church as insecurity and threats against churches have weakened attendance

Economic, food, and insecurity issues facing Haiti

Pray against gang violence

Pray for those displaced from their homes by gangs and violence

Pray for a fresh outpouring of the Holy Spirit upon these beloved brothers and sisters 
Below is a form you can return to indicate how many students you would like to support and at what level. This year there are options for support levels based on your prayerful consideration. For example, if you wish to support 2 students at $30 each, place a 2 in the form on the $30 level. If you wish to support 1 student at $45, place a 1 in the form on the $45 level. THANK YOU!!   
No matter what you choose, you will bless a life and a family. Please be in prayer as we move into the next season of Student Support. Thank you so much for your gifts! 
---
Thank you and God bless,
Rev Greg Golden, Executive Director     
412-965-5505  |  greg@vineministry.org
P.O. Box 1435 Indiana, PA 15701-5435
Evelyn Dick, Founder
229-291-3480
Haitibabemema1@aol.com
Click one of the buttons below to sign up for our email newsletter
or donate to the mission of Vine Ministry!
---