The deadline for Student Support is August 1st and quickly arriving. Last year we supported 200 students. This year I would like to be able to send 220 students to school. Our graph (on the right) is growing slowly. So far, we have 130 students supported. On August 21 we will be leaving for Haiti. Please sponsor a child before it is too late. We want to be prepared in advance for the kids.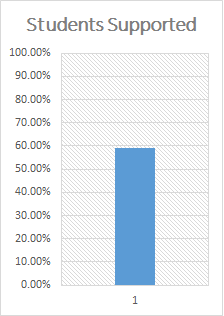 To sponsor children for school, click the following link to get started: https://vineministry.org/what-we-do/student-education.html
Father's Day pointed us back to the men who have contributed to our development into the men and women we are today. And I do not want to forget the single moms who are in the position of fulfilling the role of 'dad' as well. You are doing an amazing job. This Father's Day, we were thrilled to have Pastor Daniel Telfort as a guest preacher at West Goshen Church of the Brethren in Goshen, IN. He shared about his upbringing and what he is currently doing. He also brought the sermon, encouraging us to follow Jesus. 
I have highlighted a few notes from his presentation. He grew up in the city of Henche during the 1970's. He was the 6th child in his family. His father often said, if you don't go to church, you won't eat. So church was non-negotiable. As a teenager, he made a decision for Christ. He continued in his church teaching Sunday School and directing the choir. At the encouragement of his pastor, he attended the Seminary of Evangelical Theology of Port-au-Prince and earned a BA. He also attended the state University and earned a BA in Philosophy. After a closed door to pastoring, he attended Bob Jones University in South Carolina to earn a Master of Divinity. After returning to Haiti he began to help translate the Bible into Creole. He is also teaching at the Seminary in Port-au-Prince for the past 10 years. He was asked to be the associate Pastor of Vine Church. It was here that he met Pastor Joel St Amour and LeRoy Dick. Most recently he graduated from Gordon Conwell Seminary with a DMin, Doctor of Ministry.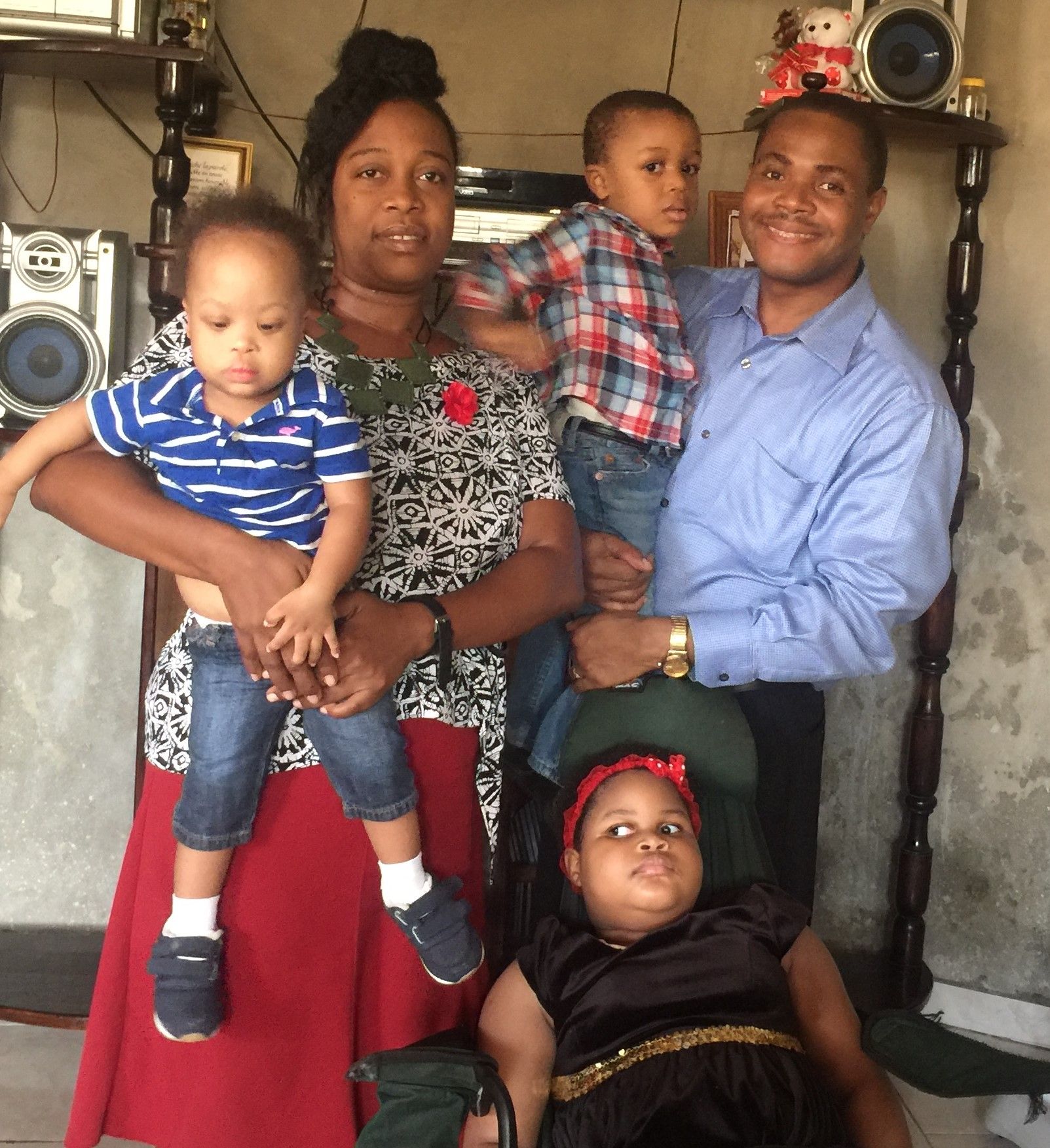 He and the team with Bibles International completed the New Testament with Psalms and Proverbs. It is now published and in use. They continue to work on the Old Testament. After he met his wife Anne and they were married in 2010. God has blessed them with 3 kids. Their third child, Davidson, passed away last February. This is very sad, but they know that God will sustain them no matter what may befall them. Hadassa is his first-born daughter. She will soon be 7 years old. She is a special kid, not able to walk, talk, see or hear. He and Anne are very grateful to Vine Ministry for providing someone to help take care of her full time. Junior, their 2nd child, is full of life. He is in his second year of kindergarten. We pray that the Lord will help him grow and learn to love the word of God.
To watch the full interview, go to Daniel Telfort Testimony on YouTube or type in this address into your internet browser: https://www.youtube.com/watch?v=qwoKYAU4Jp8&t=315s
Feel free to share this video with your church, Sunday School class or small group. 
Thank you for blessing Vine Ministry with you gifts and prayers. Gifts to General Fund help to support Pastor Daniel and his family. Your prayers are especially desired as we make plans to travel to Haiti in August. The country is better, but unrest can rise at any moment. 
In His service,
James Dick  574-534-8325  Jimandjo.geo@yahoo.com
Evelyn Dick  229-291-3480 Haitibabemema1@aol.com
---
Support Vine Ministry by shopping online at Smile.Amazon.com. Indicate Vine Ministry Inc. as your charity.
Evelyn's book, Life on the Edge, "34 Years of Ministry in Haiti". 
It may be ordered by sending a donation of $15.00 plus $3.00 to 
Vine Ministry, PO Box 967, Goshen, IN. 46527
Or order securely on our website vineministry.org.