The death of an infant is a tragic event for moms, dads, brothers and sisters. In the US, 6 out of every 1000 births results in a death. In Haiti, this tragedy happens for 48 infants out of every 1000 births.   The staff of Clinique Medicale LeRoy Dick (this is the name of the Clinic at Vine Church as it is said in Creole) feel it is of great importance to be able to serve their patients with quality care in a timely manner. A tool for quick and accurate diagnosis and care for moms with child is the ultrasound, giving a clear picture of baby's position and ongoing development.
The moms being cared for in Clinique Medicale LeRoy Dick must go to a hospital or other facility away from the Clinic to obtain an ultra sound of their baby. Before an ultra sound is performed, payment must be made to the hospital.
Our problem is the pregnant mom must travel the streets of Port-au-Prince AND provide payment. Most Haitians are not able to do this and therefore do not get the treatment they need to properly care for their unborn child. This is a major reason infant mortality is so high in Haiti.
The Dr. Mirhioll and the staff at Clinique Medicale LeRoy Dick have requested that our efforts be put toward acquiring an Ultrasound machine so patients may be diagnosed quickly and accurately especially for neonatal patients. We have decided to purchase a high-quality machine from ALPINION.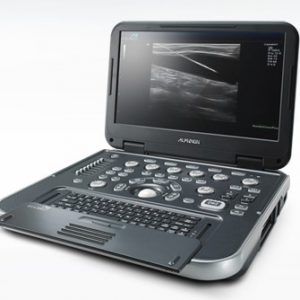 Installation and training for using and diagnosing with this machine is graciously provided through Sparrow Solutions Group. They will continue to support our staff for up to 3 years so they become completely comfortable with this medical device. We will need to provide room and board for them the days they are in Haiti.
The cost for this project, Alpinion E-Cube i7, installation and training is estimated at $24,100. From donations on hand for the clinic, Vine Ministry will begin this project with $7000. Our outstanding need is $17,100.
Please consider helping with this wonderful addition to medical care in Haiti. Our goal is to deliver this Ultrasound machine in January 2018.
---
Several of these great students have graduated from University. We would like to introduce one graduate to you this month. This is a great accomplishment so let's rejoice with her.
JoAnnie Volcy has graduated from Christ the King Secretarial School, a most prestigious secretarial school in Haiti. Graduates from this school are highly sought for hire in companies throughout Haiti. She is very happy with her accomplishment.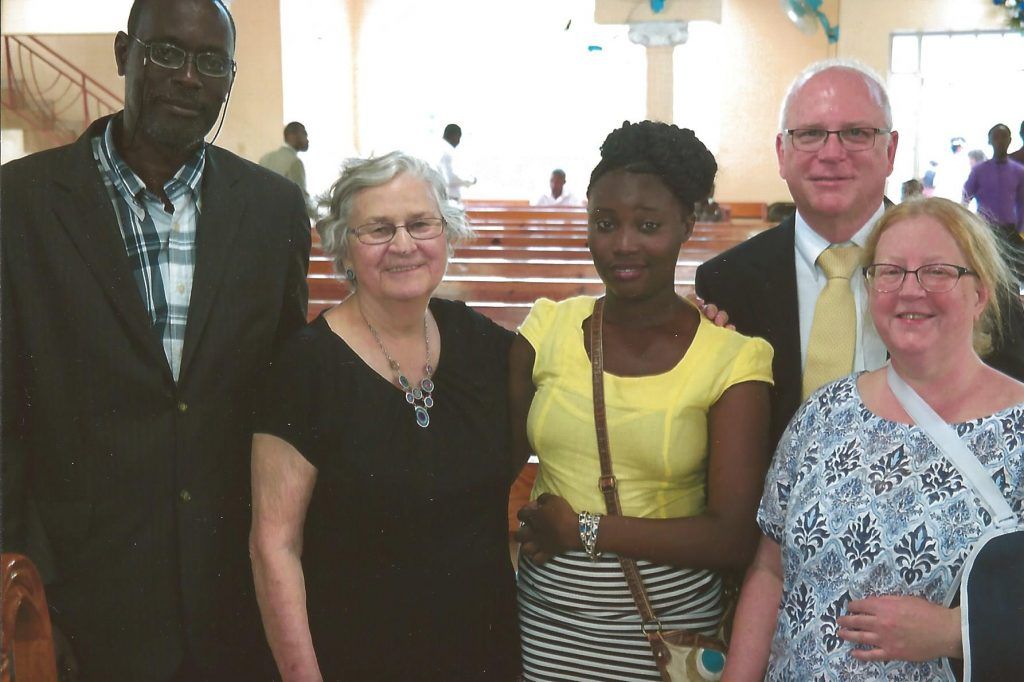 ---
Please accept our heartfelt thanks for all of your prayers and financial support.
---
James Dick                           574-534-8325         Jimandjo.geo@yahoo.com
Evelyn Dick                         229-291-3480          Haitibabemema1@aol.com
---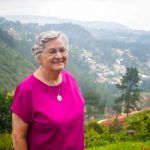 Evelyn's book, Life on the Edge, "34 Years of Ministry in Haiti", may be ordered by sending $15.00 plus $3.00 to Vine Ministry, PO Box 967, Goshen, IN.  46527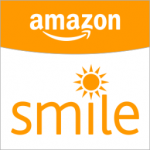 Support Vine Ministry by shopping online at Smile.Amazon.com. Indicate Vine Ministry Inc. as your charity.
Sign up for the e-mail version of our newsletter.
Join us in praying more specifically for the needs of Vine Ministry and Haiti through "Prayer Support". This is found at vineministry.org then clicking on "Prayer Support"