I always thank my God for you because of his grace given you in Christ Jesus. For in him you have been enriched in every way—with all kinds of speech and with all knowledge— God thus confirming our testimony about Christ among you.
I Cor 1: 4-5
I am encouraged seeing the partnership between you and the families of Vine Church changing lives through education. 
It was exciting last year as we entered these four children into our program. 
It was the first time the Clervil children were supported through the gracious giving of our friends of Vine Ministry. We can't thank you enough.
Starting from the top is Jhon Wesley and Luven Son. They were both in 4th grade last year. 
Next is Taisha and Abigaelle. They were both in 5th grade last year.
In just a few weeks I will be seeing them again. 
After noting their progress and encouraging them in their studies, I will be able to give them funds for next year.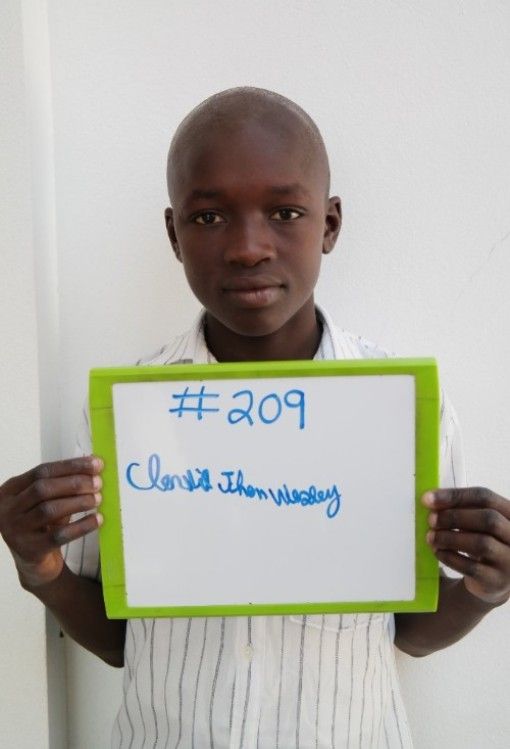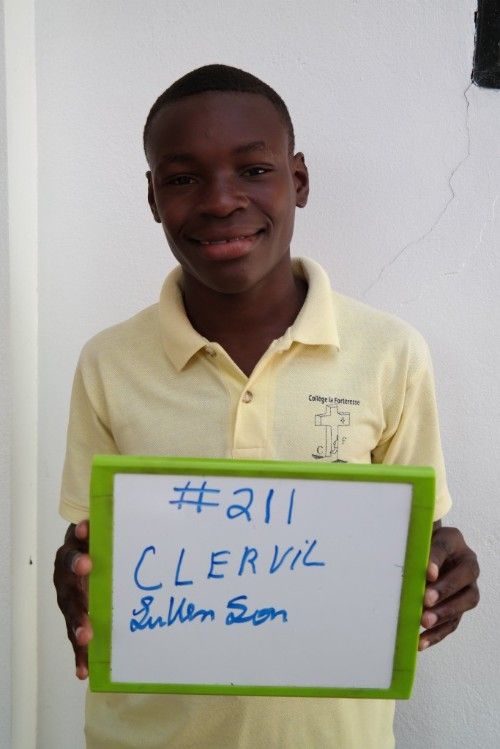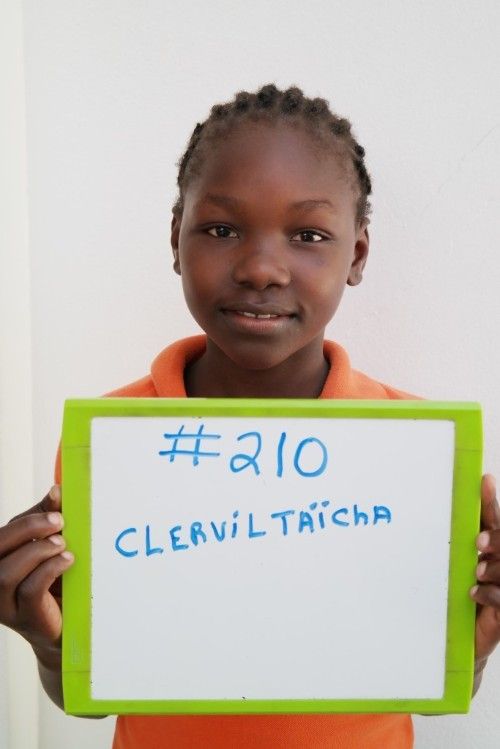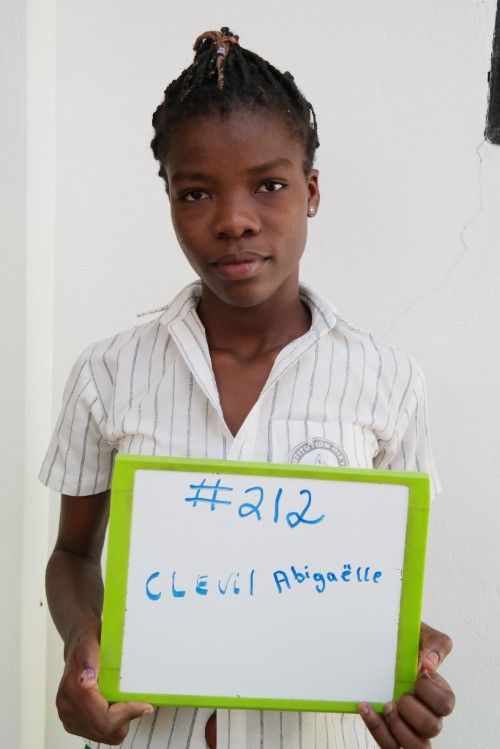 I know some of you may want to support a student but have not been able to yet. If you let us know quickly, you will still be able to make a year of education possible for a deserving young person. To do so, please visit the student support section of this website. 
Life has a way of throwing us curve balls from time to time. Our dear mom took a fall last Sunday and broke a bone in her leg. So today, July 31, she underwent surgery to repair the break. She is now nicely recovering. Thank you all for your prayers, thoughts, phone calls and cards. 
Of course, we are really going to miss her on our trip to Haiti in a few days. She will be in rehabilitation for the next three weeks. My son Tim and I will be registering the children for school August 13 through 17. We are very excited about this time in Haiti and look forward to sharing with you the results of our labors.
Haiti has experienced wide spread violence through out the country in recent weeks. The president declared he would raise the price of gasoline by over $1. For people who live on only a few dollars a day, this increase is unbearable making the cost of food, transportation, and other necessities even more out of reach. After a few days of violence, the president did not raise the gas price. The violence has stopped, but we still travel with great caution.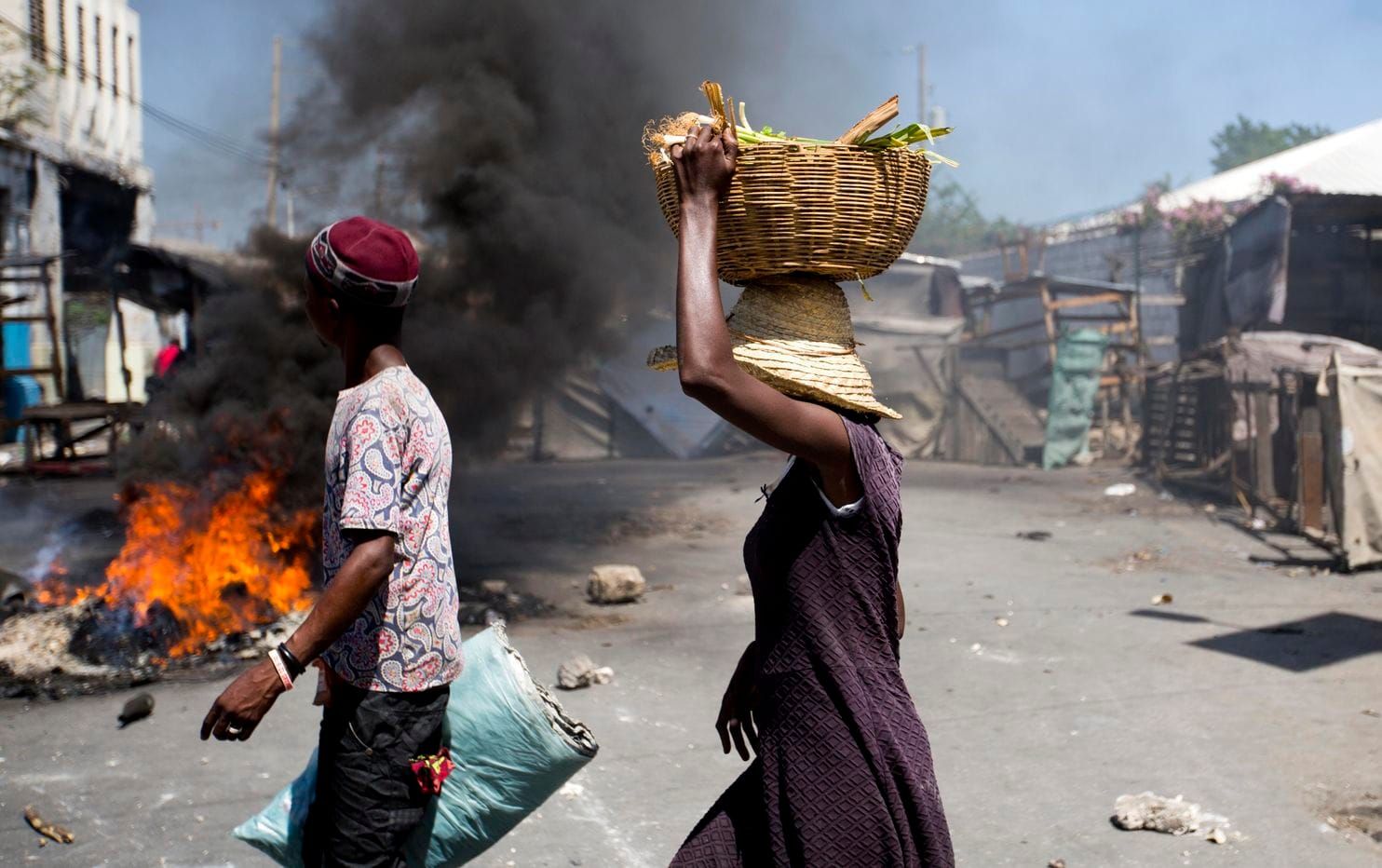 Prayer points:
Evelyn's full recovery without complications.
Safety as we travel. 
God ordained connections as we bless the people we meet. 
This ministry would not happen without your partnership. 
Our prayer is that God blesses you abundantly. 
James Dick  574-534-8325  Jimandjo.geo@yahoo.com
Evelyn Dick  229-291-3480 Haitibabemema1@aol.com
---
Evelyn's book, Life on the Edge, "34 Years of Ministry in Haiti", may be ordered by sending $15.00 plus $3.00 to Vine Ministry, PO Box 967, Goshen, IN.  46527
Support Vine Ministry by shopping online at Smile.Amazon.com. Indicate Vine Ministry Inc. as your charity.