I am loving the impact of our clinic in Haiti. Our Clinic employs 3 doctors, a nurse and a helper.
Most of the patients they have served were for general consultations. A significant number have been seen for OBGYN. Many have come to our Clinic for lab work. The new addition has been the dentist. The pharmacy and office are seen in the picture below.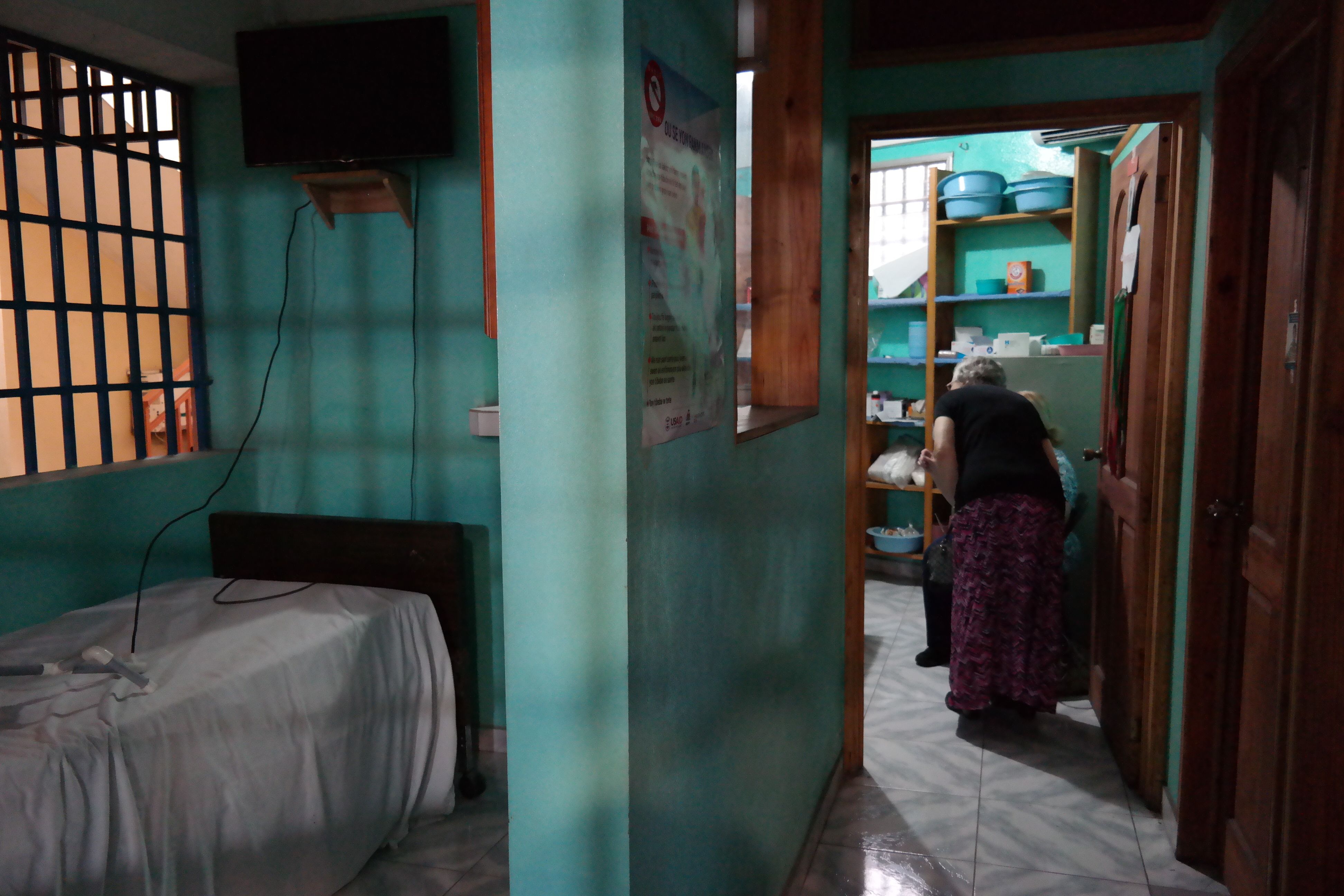 Over the last year, our new sonogram machine has been very helpful to those expecting babies. We are taking steps forward for making this a valuable asset for the health of Vine Church.
The unique quality of our medical outreach is training. Typically, many doctors from the United States, and other countries, come to Haiti and serve by directly treating patients. This brings expert healthcare to Haiti. Many would not have had treatment without medical professionals coming to help. We are grateful for the many lives that are saved.
But there is a greater need in Haiti that many do not see. That is the continuing education and mentoring of Haitian doctors who have a desire and thirst for more training. Training they can use daily in their own practice.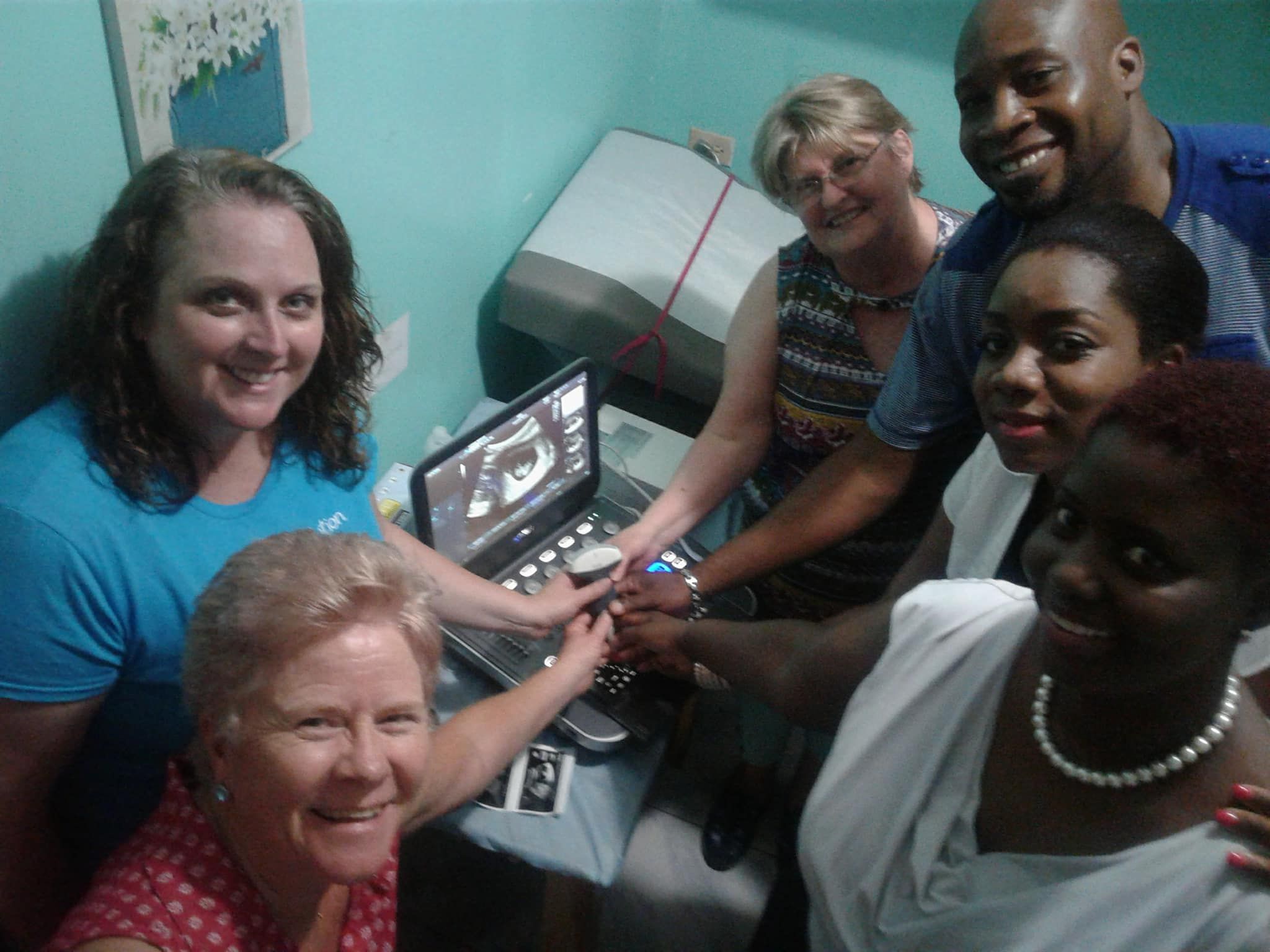 The benefits are many. To name a few, mentoring is the gift that continues to give long after the visiting doctor has returned home. Also, the Haitian medical community becomes stronger with each professional relationship that is built.
This last year Sparrow Solutions Group provided two three-day trainings for the doctors in the Clinic. We are expecting to continue our relationship with Sparrow to host trainings in the future. The picture on the bottom of the front page is of the participants.
If you are a medical professional who would like to connect with our doctors, send me an email. Let's talk.
Our Clinic was launched with a significant grant from a very generous corporate foundation. Unfortunately, this grant was not forever and has been greatly reduced to 1/3 of its original help. In order to keep the healthcare at Vine Church at the current level, we will need your help. $270 each week is needed to sustain our Clinic and the valuable healthcare it provides. Thank you in advance for your help.
We are greatly amazed by the level of partnership we feel from our friends who pray for us and financially support us. We could not participate in this God adventure if we did not do it together.
In His mighty name, Jesus,
James Dick  574-534-8325  Jimandjo.geo@yahoo.com
Evelyn Dick  229-291-3480 Haitibabemema1@aol.com
---
Remember, the email version of the newsletter is published within the first few days of the month. If you want to be the first to read it, sign up on our website at:
https://vineministry.org/newsletter/page.html
Whichever way you choose to receive updates of this ministry, we are always happy to keep you informed of the work in Haiti.
Support Vine Ministry by shopping online at Smile.Amazon.com. Indicate Vine Ministry Inc. as your charity.
Evelyn's book, Life on the Edge, "34 Years of Ministry in Haiti". 
It may be ordered by sending a donation of $15.00 plus $3.00 to 
Vine Ministry, PO Box 967, Goshen, IN. 46527
Or order securely on our website vineministry.org.