OCTOBER 2020
Our students are now ready for the new school year 2020-2021. It has been quite a year, with unusual challenges and wonderful solutions. Since we could not travel to Haiti, we needed to fulfill our mission in new ways. We reached out to a friend, Margaret Clark, whom LeRoy and Evelyn worked with at Hope Academy in the 80's. Margaret very graciously filled in for us by distributing the student support funds along with Mirjo, the photographer, and Gislene.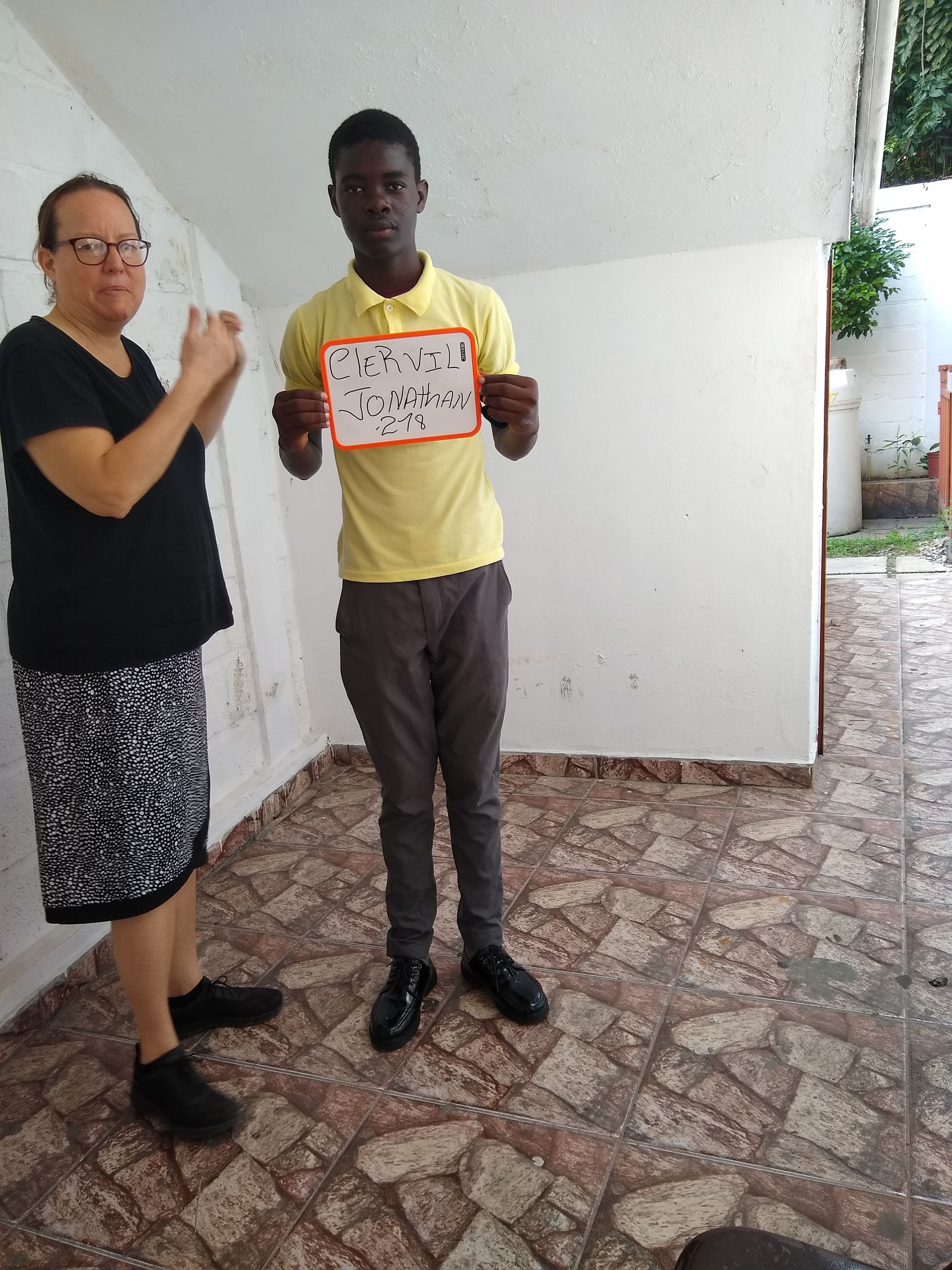 236 students were registered giving them the opportunity to gain skills they need to make a better life for themselves, their family, and Haiti. We are very blessed to be able to help these kids continue their education. To say the lives of families are being changed is an understatement.
As a special gift to our students and their families, each one received a box of food staples. Here is the breakdown of each grade.
There are 13 grades in Haitian school:
7   students will be in 1st grade
9   students will be in 2nd grade
15 students will be in 3rd grade
19 students will be in 4th grade
18 students will be in 5th grade
15 students will be in 6th grade
25 students will be in 7th grade
25 students will be in 8th grade
19 students will be in 9th grade
11 students will be in 10th grade
18 students will be in 11th grade
14 students will be Juniors
19 students will be Seniors
We are very blessed to be able to help those desiring to continue their education beyond the first 13 grades.
4 are in vocational training
12 are in their second year of university
4 are in their 3rd year of university
2 are in their 4th year of university
Most students had their picture taken. In the following weeks, we will be sending a photo of the student you are sponsoring this year. If they were not available for the photographer, we apologize and will do what we can to get one for you.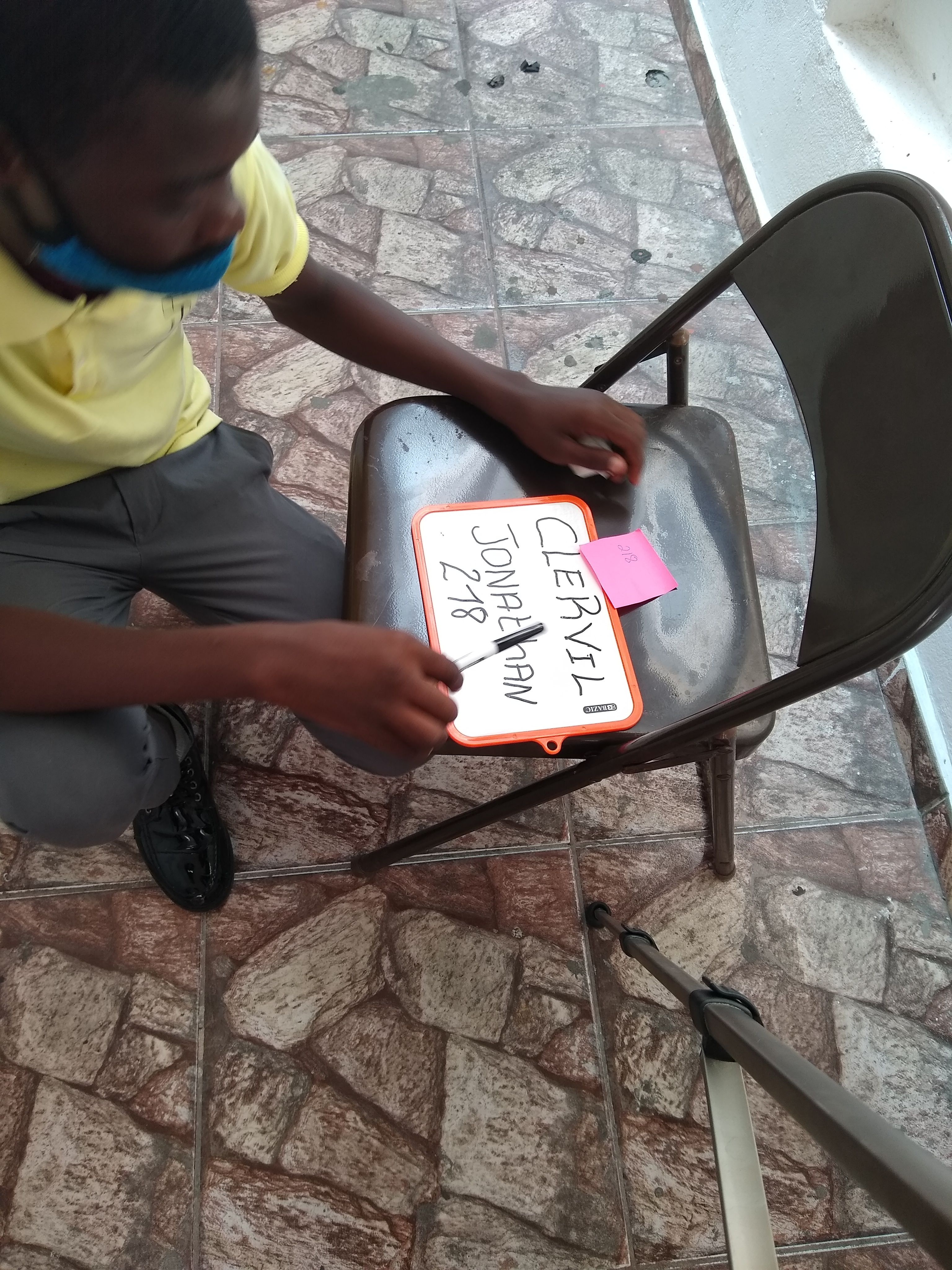 The World Wide Walk for Haiti has ended. A very big Thank You to all who gave into this wonderful project to fund the Clinic. It takes a lot to bring needed health care to those in need. The final count is $13,606 raised for the Clinic. The remaining amount needed for this year is $1394. Our budget for each month is $1220. If you would consider an extra gift for the clinic, we can keep the doors open through the end of the year. You may give HERE.
We work very hard behind the scenes to be sure Pastor Daniel Telfort can receive his support, the clinic is able to continue, and kids are going to school. To continue this ministry, we must meet our monthly budget for General Fund. In September we only met our budget by 57%. A gift of any amount will help us continue in this work.
Thank you for faithfully and prayerfully working with us in this ministry,
James Dick                          574-534-8325              jim@vineministry.org
Evelyn Dick                         229-291-3480              Haitibabemema1@aol.com
Evelyn's book, Life on the Edge, "34 Years of Ministry in Haiti", may be ordered by sending a donation of $15.00 plus $3.00 to Vine Ministry, PO Box 967, Goshen, IN.  46527 or securely on our website. 
Sign up for our newsletter by email at: