Pastor Daniel sat down with me and shared why it is so important for kids to be going to school in Haiti. If you are new to sending kids to school in Haiti, this will be very informative. Pastor Daniel recently explained to me that the second-best investment in a child's life after leading them to Christ is sending them to school. When children gain an education, they become an asset to their family, their country and possibly the whole world.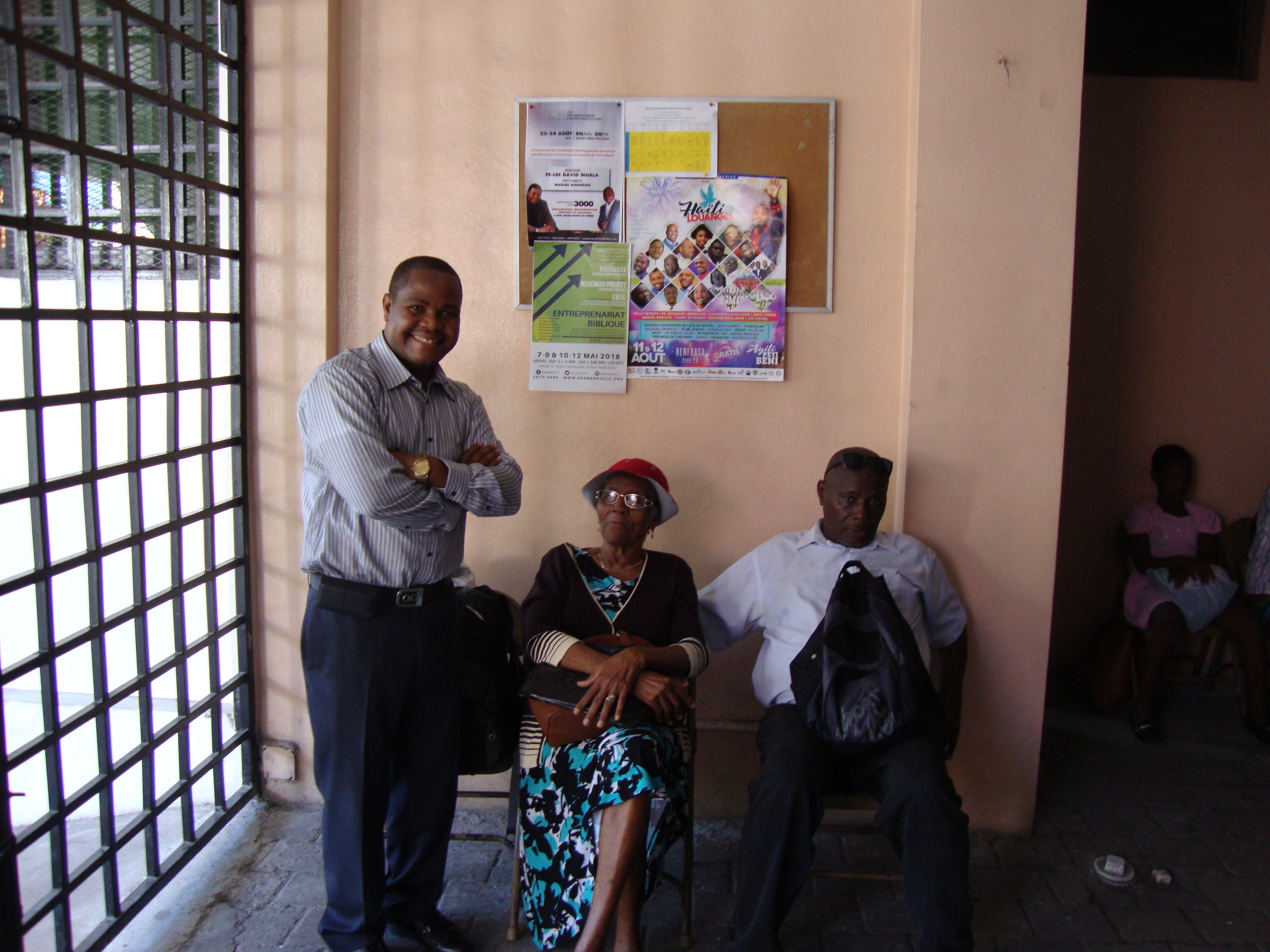 You can watch the whole interview on YouTube at: https://www.youtube.com/watch?v=Eb4gO01AuHs&t=21s
If you have ever visited Haiti, you will see lots of trash, especially plastic bags, littering the streets. But what if someone in Haiti could use this "trash" as a resource and turn it into "treasure"? AND make a living for themselves? What if they had enough business to employ many others? That is what two men in Haiti have done. The name of their company is Arris Desrosiers, from Trash to Treasure. They have taken tens of thousands of discarded plastic bags from the streets and recycled them into high quality, durable plastic back packs. Through this company they support their families and employ around 50 others.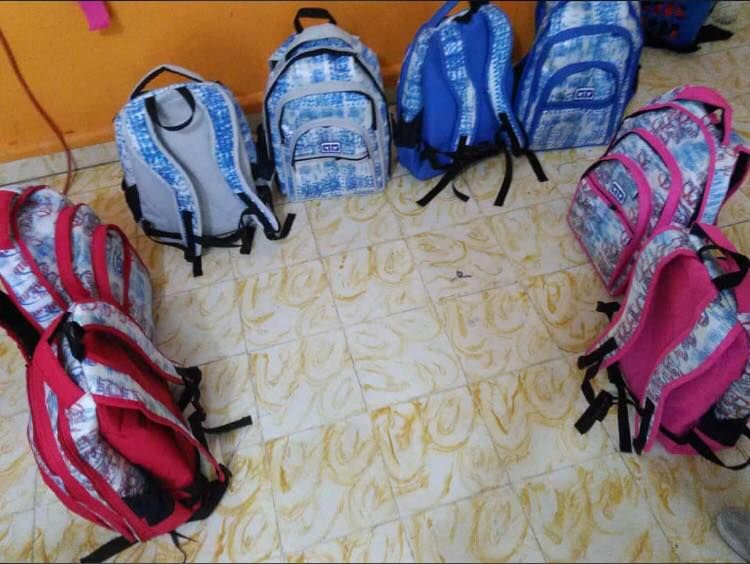 Vine Ministry's mission is to partner with the Haitians to enhance their spiritual, educational and physical well-being. That is why we are very encouraged by their resourcefulness and ingenuity. What if we send each student back to school with a brand-new backpack that will last the whole year? We will bless each child and support a company that is cleaning up the environment. Our goal is to sponsor at least 200 children. I want to be able to order 200 backpacks at $12 each. The total project is $2200.
Will you be able to help us with this in any way large or small? Thank you in advance for making this possible.
Please keep us in prayer during the month of August as we travel to Haiti. We are trusting God for uneventful travel, connections made, safety while we are there, grace in all of our relationships. Our prayer for the students is for each one to take full advantage of this opportunity by learning more, gain new skills and find God closer to them than ever before.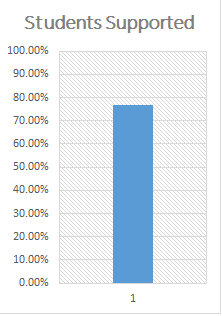 We are ¾ of the way to our goal of 220 students. As of the writing of this we have 168 students sponsored. If you are thinking about sponsoring for the first time, or simply have not sent your paper in, let us know right away. It is not too late. 

Thank you to all our friends. You help in so many ways. Prayer, kind words of encouragement, letters, notes and financial gifts all work together to accomplish what the Lord has commissioned all to do for this ministry. 
Nothing goes unnoticed. 

Abundant blessing to you,
 
James Dick  574-534-8325  Jimandjo.geo@yahoo.com
Evelyn Dick  229-291-3480 Haitibabemema1@aol.com
---
Support Vine Ministry by shopping online at Smile.Amazon.com. Indicate Vine Ministry Inc. as your charity.
Evelyn's book, Life on the Edge, "34 Years of Ministry in Haiti". 
It may be ordered by sending a donation of $15.00 plus $3.00 to 
Vine Ministry, PO Box 967, Goshen, IN. 46527
Or order securely on our website vineministry.org.