"Therefore, since we are receiving a kingdom that cannot be shaken, let us be thankful, and so worship God acceptably with reverence and awe," Hebrews 12:28
Thanksgiving may be the most profound holiday we celebrate. On Thanksgiving Day, we remember and celebrate that which has been key to bringing blessing into our lives and those around us. That key is a thankful heart.
Giving Tuesday is celebrated December 3, the Tuesday after Thanksgiving, Black Friday and Cyber Monday. This is the day around the world we focus on the holidays and year-end giving. Please remember Vine Ministry during this time. We thank you in advance for your generosity.
This week I received an email from Associate Pastor Daniel Telfort.
Here is a portion of Pastor Telfort's letter:
"I appreciate your willingness to keep praying for us, as we have been facing a very difficult situation in Haiti. We need much prayer. I have to tell you that things have not gotten better since the time I sent you the last email. The People are tirelessly asking for the president to go. The president gave a press conference last week. But it seems he has made things worse by saying he has no intention to resign.
Many people announce that from Monday, they will fight harder and harder against the president. I just heard people with arms will be on the streets as well. Please, pray for God's intervention. I heard a young man was killed by armed people who were fighting against policemen. THINGS ARE VERY VERY BAD. Most of the institutions including schools are closed. Some banks open their doors only for two hours. So, imagine the lines of people waiting."
Thank you for praying and taking time to thank God for His protection and covering hand over the precious people of Haiti. Please pray for the safety of the children we have supported this year.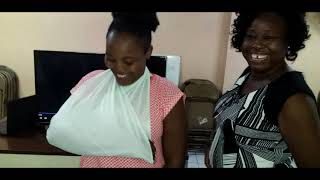 A very important part of personal health is to be prepared to help when someone needs care. 25 people participated in the first aid training at the LeRoy Dick Medical Clinic. We are so thankful for Dr. Mirhioll for teaching these elements of care. If you have access to a computer, you can see pictures of this very busy day at  https://www.youtube.com/watch?v=dIYcbkNoWA0 .
We were honored to receive, from Brother's Brother Foundation, a donation of 87 lbs of medical supplies such as bandages of various sizes, trays, bowls, stethoscope, blood pressure cuff, sutures, catheters, gowns, pads, masks, IV kits, syringes, gloves, etc. This organization was formed in 1958 by Dr. Robert Hingson. For over 60 years, Brother's Brother has made medical supplies available in needy communities. You can watch the video here on YouTube:
https://www.youtube.com/watch?v=xfsvHScEUOQ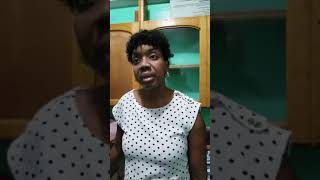 Our Board of Directors is meeting November 2 and 3 in Goshen, IN. Greg and Bonnie Golden, Bill and Linda Seals, Janet Elliott, Dan and Gloria King, Amy Self, Evelyn Dick and Jim and Jo Dick will be in attendance. Two new members are being added this year. Sunday afternoon Sparrow Solutions Group will provide training and encouragement as we seek to fulfill our commission. Please pray for us as we discuss new and creative ways to partner with Vine Church, the hands and feet of Jesus in Haiti.
Thank you, friends, for your thoughts, prayers and financial support.
PS: Our greatest need presently is for general finances, out of which comes Associate Pastor Daniel's support and the ongoing expenses of Vine Ministry.
James Dick                         574-534-8325              jim@vineministry.org
Evelyn Dick                         229-291-3480              Haitibabemema1@aol.com
Support Vine Ministry by shopping online at Smile.Amazon.com. Indicate Vine Ministry Inc. as your charity.
Evelyn's book, Life on the Edge, "34 Years of Ministry in Haiti". 
It may be ordered by sending a donation of $15.00 plus $3.00 to 
Vine Ministry, PO Box 967, Goshen, IN. 46527
Order securely on our website vineministry.org.