September 2023
---
Please read this recent report from Pastor Daniel.
Trip to Israel. Let me tell you about my experience in Israel, as I was studying at Jerusalem Center for Bible Translators (JCBT) during the past three months. First of all, I thank God for helping me through every step I had to take to make it through from applying online to get accepted in the program to having plane tickets, books and all the expenses related to tuition, room and board and graduation. (see picture below). I deeply appreciate such a special program that helps me be better equipped to do the translation of the Word and understand better the work ahead of me as an future adjunct consultant. I Praise the Lord. The program offered by JCBT is a good one for several reasons: It enables one to be more familiar with the original language of the Old Testament. It allows the translator/consultant to understand the land of the Bible in its geographical and historical contexts. Moreover, JCBT brings great teachers who know very well the subjects they teach. I can say they are among the best scholars known in the Bible translation field.
My family. By God's grace, the Lord watched over my family the whole time I was away. It was not humanly speaking not wise for me to have gone, leaving my family as the gangs were getting nearer and nearer the neighborhood where we live. I was relieved a little bit when I heard that the gangs were starting to fear much because of a popular uprising of the population against them. I thank the Lord for my wife, so courageous. Unfortunately, the gangs are regaining strength in many areas from which they fled because of the pressure from the population. Please, continue to pray that the Lord will resolve this situation permanently.
The Vine Church. The annual Bible Conference at the Vine Church was held 2 to 9 July 2023. We are so glad Pastor Joel and Marie, his wife, could be with us although many fear that they would not have been able to come because of the chaotic situation of the country. Melissa, the Vine Church Secretary, was kidnapped for 5 days. But the Lord answered our prayer: she was released after 5 days after we paid 1,000 0000 Gourdes which is about $7,500. That is a huge amount for a church like ours, especially as things are getting worse and worse in the country. This year the Bible conference at the Vine Church was a success by God's grace. We were able to baptize 18 new Christians of the Church (see picture below) on July 8, 2023. And 19 other people from other congregations joined the Vine through affiliation. So, the Lord has been gracious to add 37 new members in total to our congregation. Praise His name. 
Satellite churches. We are glad we were able to purchase the motorcycle for Past. Evanoir Valbrun. (see picture below) We are still working with Pastor Michelet Michel toward buying the oxen and the plow to help people of his church farm better their lands. Past. Evanoir Valbrun has been on the lookout for a pair of oxen. It is not easy for him to find good ones in his areas. But he is working hard to find some. He has already bought the plow though. I hope we will find some good oxen pretty soon. The oxen bought for Lapila and Hatty churches are useful to the communities there. We praise God for that.
Thank you so much for all your help. Deeply appreciate everything you have done for me and my family. I always enjoyed the prayers you write to God on our behalf. I am so thankful for people like you.
God bless you,
Daniel Telfort

---
August Church Visits
Aug 6th I had the privilege of sharing a message at the Springfield COB in Coopersburg, PA. I am grateful to Pastor Dave and the lay leadership for all they did. The congregation was very attentive to hearing about Haiti. A number of members have been to Haiti on various mission trips. They have supported both the general fund and students for many years. They provided a generous love offering for which we are grateful. Praise God!! 
On August 20th, I had the privilege of sharing at Sunday School and worship at the Blue River Covenant Brethren Church in Columbia City, IN. I am grateful to Pastor Craig and Dave the Mission Chair for their hospitality. The congregation asked great questions during Sunday School. A number of members have been to Haiti on various mission trips. They are generous supporters of Vine Ministry's mission. A family from Haiti was present during worship. They provided a generous love offering for which we are grateful. Praise God!!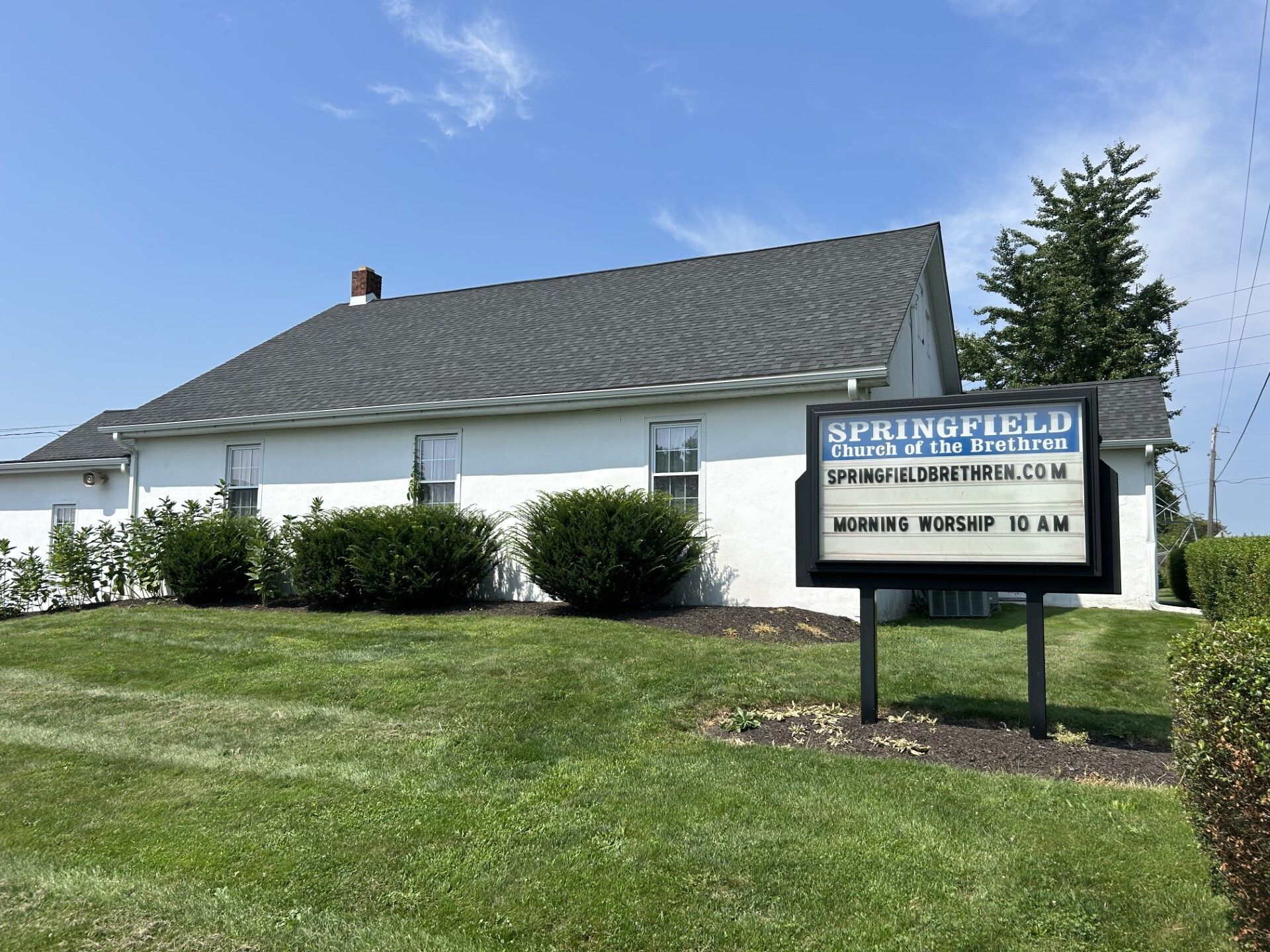 ---
Upcoming Church Visits - The following church visits are confirmed: 
September 17 - 9:30 AM Worship & 10:40 AM Sunday School - Upper Claar Church - Claysburg, PA

September 24 - 9:30 AM Worship - Canaan Church of Gibbon Glade - Gibbon Glade, PA

October 29 - 9:30 AM Worship - Salamonie COB - Warren, IN

November 12 - Time TBD Worship - Anne Ashley Community Church - Munhall, PA
I would love to meet you at one of the above churches or if you would like me to share a gospel sermon or mission presentation at your church, please contact me at 412-965-5505 or greg@vineministry.org.
Thank you and God bless,
Rev Greg Golden, Executive Director     
412-965-5505  |  greg@vineministry.org
P.O. Box 1435 Indiana, PA 15701-5435
Evelyn Dick, Founder
229-291-3480
Haitibabemema1@aol.com
Click one of the buttons below to sign up for our email newsletter
or donate to the mission of Vine Ministry!
---