APRIL 2021
Vine Church begins new Church Plant
Pastor Joel St Amour and Pastor Daniel Telfort are blessed to see some leaders in training of Vine church become interested in church planting. They began praying for this group last December and now it is taking shape. This outreach is in Fauche, 27 miles west of Port-au-Prince, just off 2nd National Road almost to Grand Goave. See the map. The arrow is pointing to about where this town is located.
Ambroise Delva is leading the project. He is a good man from the Fauche area. We are praying God will bless this work for His glory and the furtherance of His Kingdom. The good thing is that there are more people in training whom the Lord may lead to do more in terms of church planting in the years to come. Vine Church began as a store front congregation in the early 1990s. To see new leaders desiring to spread the Good News of Jesus Christ is very encouraging.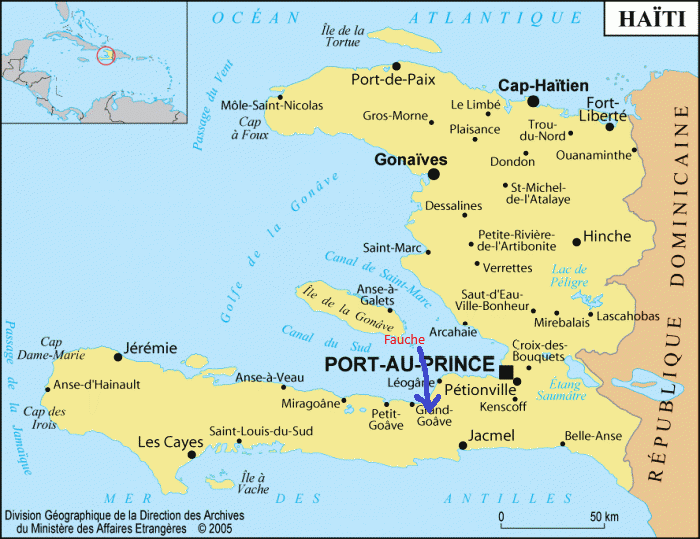 LeRoy Dick Medical Clinic
A patient was in the clinic with trouble breathing. Haiti is hot and the air can be heavy, but this was different. The Dr. examined the patient. It was very clear this person had a lung infection.
Not being able to treat in the office, the patient was referred to a hospital that could give help. In the days that followed, our Dr. followed up with the patient to confirm they were taking the medication and improving. While the Dr. was in the home, they checked on the others living there. Since this was a lung infection, the Dr. encouraged the others in the household to be examined. To seek medical help when you do not feel sick is unusual for most Haitians.
One person was found to be sick and treated for the same infection. Thank you for the quality healthcare God has made available.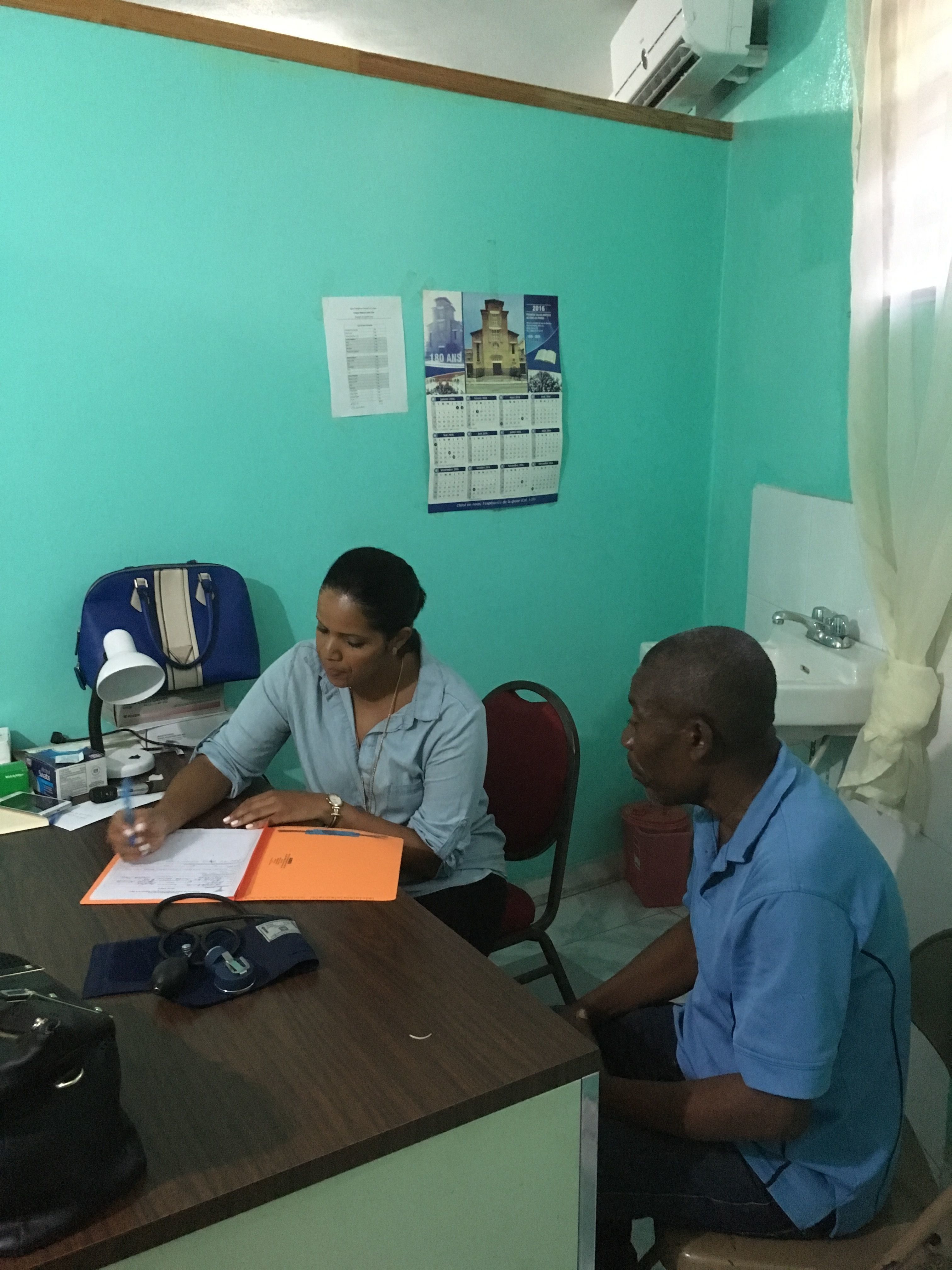 This type of medical intervention would not have happened without the Clinic being available for free. That is why we are declaring June 19 the "One Day to Fund the Clinic", World Wide Walk for Haiti, to raise funds to continue serving patients in 2021.
I encourage everyone who can to participate in this Walk.
Sign up for this walk on our website. If you are not able to get online, drop me note in the enclosed envelope and I will connect with you.
Ask friends to sponsor your walk to help the Clinic in Haiti.
We will meet as a group on a ZOOM call to organize and encourage each other on May 22. There may be some special guests as well.
Walk and celebrate what God has done.
Thank you for partnering with us through your generous gifts and faithful prayer.
66% of the General Fund has been met in March.
$2,183 has been raised for the Clinic. Our goal is $15,000.
James and Jo Dick              574-534-8325              jim@vineministry.org
Evelyn Dick                         229-291-3480              Haitibabemema1@aol.com
Evelyn's book, Life on the Edge, "34 Years of Ministry in Haiti", may be ordered by sending a donation of $15.00 plus $3.00 to Vine Ministry, PO Box 967, Goshen, IN.  46527
Or order securely on our website, vineministry.org.
eBook version for Kindle can be found on Amazon.
Sign up for our newsletter HERE.