August 2023
---
BREAKING NEWS: All Americans, including non-emergency Embassy personnel, are ordered to leave Haiti. (July 27, 2023)
---
THANK YOU!
To all the donors to Vine Ministry, we say THANK YOU. 
We are generally unable to acknowledge each and every gift at the time it is made; however, each gift to Vine Ministry is received with gratitude and carefully put to use to further the mission work in Haiti. Your gifts, of any size, are put to Kingdom use, blessing the Haitian people through the ministry of Vine Church. Know that each of you is a valued part of this ministry; we appreciate all you do, and the sacrifices you make to support the ministry, and we are blessed by your prayers. 
            Pastor Greg, Exec Dir and the Vine Ministry Board of Directors
Student Support
Student Support for the 2023-2024 school year has been forwarded to Haiti. Pastor Daniel and others will be registering the children and young people for school, providing them with their funds, and praying for each child. Sometimes a meal is served. In past years staff from the US could travel to assist with the distribution, but that is not currently possible. School Support Day is a big deal as we register each student and try to capture their photo to share with you, while they patiently wait their turn in the line of 200+ students. Pray for the safety of this year's distribution.
July Church Visit
July 9th I had the privilege of sharing a message at the James Creek COB in James Creek, PA. I was grateful to Pastor Harvey and Kathy Wason for their hospitality. The congregation was open to hearing about Haiti. They have supported both the general fund and students for many years. This year at the conclusion of the service they presented me with a check to cover their regular two school students PLUS enough for two more students. Praise God!!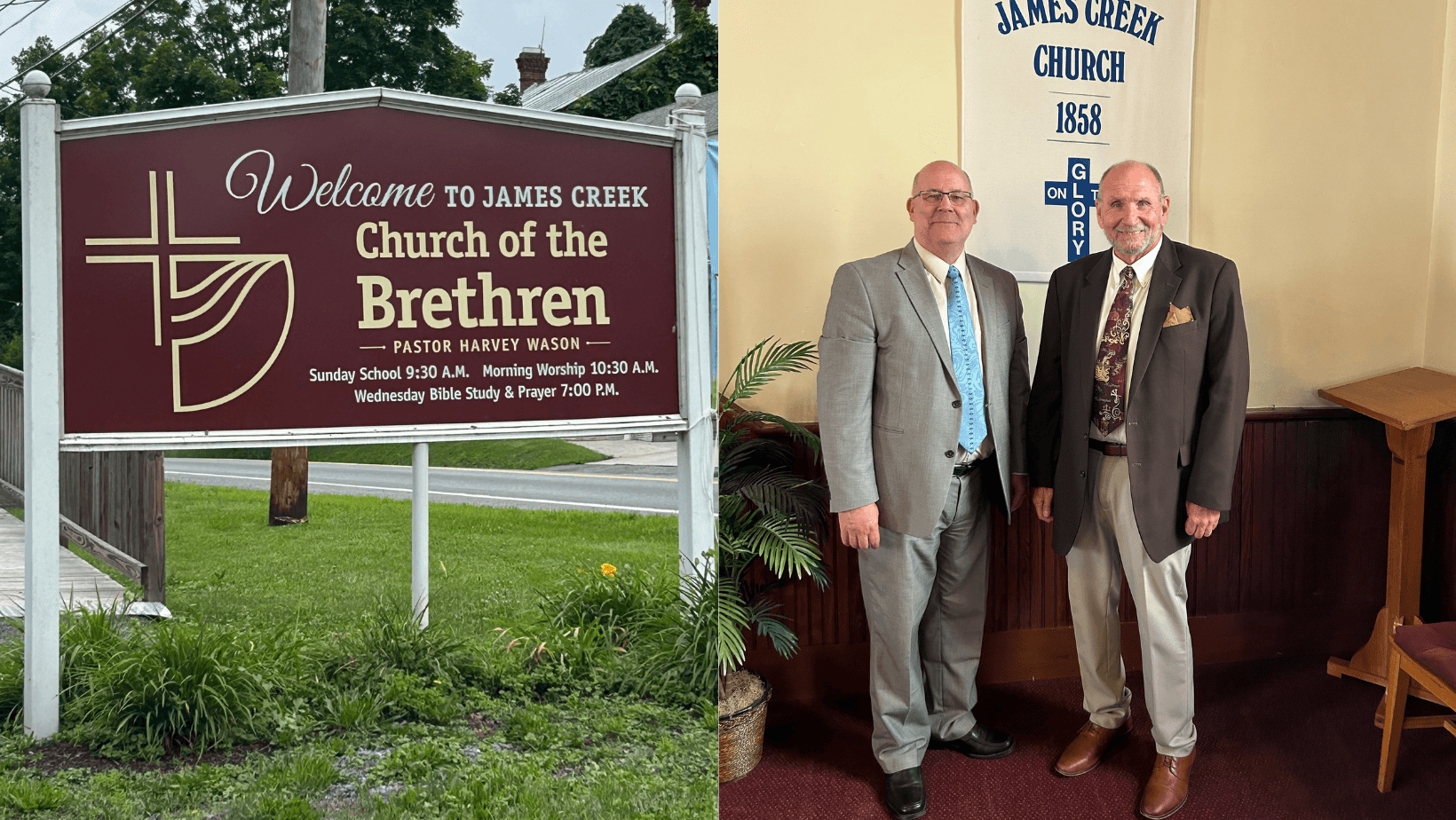 ---
Upcoming Church Visits - I am excited to visit churches and share the story of the work being done in Haiti by Vine Church through the support of the great donors of Vine Ministry. The following church visits are confirmed: 
August 6 - 10 AM - Springfield Church of the Brethren - Coopersburg, PA 
August 20 - 9 & 10 AM - Blue River Covenant Brethren Church - Columbia City, IN
September 17 - 9:30 & 10:40 AM - Upper Claar Church - Claysburgh, PA
September 24 - 9:30 AM - Canaan Church of Gibbon Glade - Gibbon Glade, PA
I would love to meet you at one of the above churches or if you would like me to share a gospel sermon or mission presentation at your church, please contact me at 412-965-5505 or greg@vineministry.org.
Student Support - Below is a form you can fill out to indicate how many students you would like to support and at what level. No matter what you choose, you will bless a life and a family. Thank you so much for your gifts!
---
Thank you and God bless,
Rev Greg Golden, Executive Director     
412-965-5505  |  greg@vineministry.org
P.O. Box 1435 Indiana, PA 15701-5435
Evelyn Dick, Founder
229-291-3480
Haitibabemema1@aol.com
Click one of the buttons below to sign up for our email newsletter
or donate to the mission of Vine Ministry!
---